Open Hours
Mon. - Thurs.: 11:00 am - 10:30 pm

Fri.-Sat : 11:00 am - 11:00 pm
Sunday : 12:00 noon - 10:30 pm
All price are subject to change. according to the market without notice. please verify with the store. thanks.
Special instructions in your order may cause additional charge.
Contact Us
Tel.: 919-878-5656 / 919-878-5578
Manager Hotline: 919-822-4791
Fax: 919-878-5788
4701 ATLANTIC AVE, STE 129
 RALEIGH, NC 27604-8108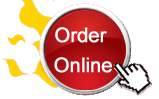 Welcome to visit our website! You can find out the current trends about us, or you can click to get our latest preferential price or discounts.
We share our prompt menu on the website, proving a shortcut for you to have a glimpse of them.
You will feel more than welcome to come and taste our most tasteful dishes ever. Here is where we will be able to greet you with our warm and charming greetings. Please find the way to our restaurant in Contact us.
Please feel free to contact us whenever you like it.